Face Care Sample Reviews – August 2018
1. Garnier – Moisture Bomb
Positive: Pleasant fruity smell, milky gel like substance. Has a short cooling effect while leaving skin visibly moisturized and soft to the touch.
Negative: It almost feels like you are putting a Fructis shampoo on your face. 
Verdict: It really does moisturize well and would be great for the summer, especially after being in the sun for a while. Recommend!
2. My Mangosteen – Cream of the Crop
Positive: Mangosteen & Hemp is an interesting new combination. Cream is thick and softens skin.
Negative: There is a feeling of grease and stickiness. 
Verdict: It is not an immediate favorite for the face, but may be good for dry body parts. 
3. Elemis – Pro-Collagen Overnight Matrix
Positive: Skin feels plump and softer through the morning after use.
Negative: The smell is quite unpleasant. The experience does not justify the $200+ price tag.
Verdict: The lingering smell is bad enough to make you stay away. There are much better creams at a much lower price. Would not use again.
4. Clinique – Moisture Surge – 72 Hour Auto Replenishing Hydrator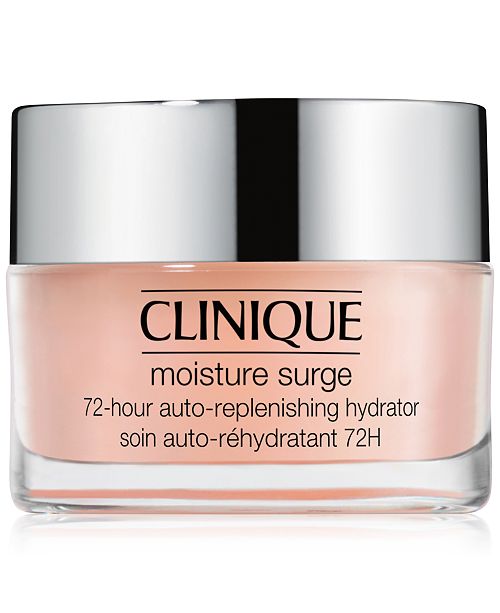 Positive: Clean smelling gel like cream that leaves your face significantly hydrated.
Negative: Effects seemed strong for 24 hours, but not fully sure about the 72 hours. 
Verdict: Cheap and pleasant enough to try, but not a game changer. Could work nicely as a night cream while traveling, but could find better.
5. La Mer
Positive: The hype for this cream is 100% right. No smell, fast absorbing, and IT WORKS! Only a few days of using at night gives amazingly soft and visibly younger looking skin.
Negative: The price is definitely a downer at $175 per oz, but it is well worth it. 
Verdict: There are rare discounts and samples of La Mer that you could hunt down before purchasing a whole thing, but the moment you can afford it, you should definitely invest in it! Highly recommended!!!
Clear winner:

  La Mer is hands down the best product in this lot and perhaps the best cream out there. Despite the high price tag, the immediate positive effects are well worth the investment in your skin care.
I hope these reviews have been helpful. Please feel free to leave a comment and let me know about your experience with them!