Face Care Samples Evaluation – April 2018
1. Hello Cider – ACV Face Wipes
Positive: Organic and natural.
Negative: Terrible vinegary smell that lingers after application. Feels acidic and unpleasant.
Verdict: Never tried vinegar wipes before, but likely won't again. The smells and acidity is very off putting.
---
2. Derma E – Nourishing Rose Cleansing Oil
Positive: Initially smells like rose oil and absorbs well.
Negative: The smells turns into an pleasant stale one shortly after it is applied.
Verdict: Would not use again based on the smell that made me want to wash my face instead of giving me a cleansing feeling.
---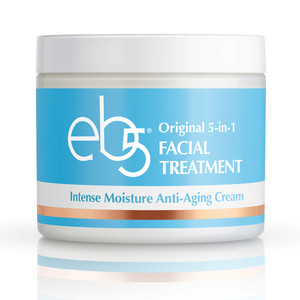 3. Eb5 – Original 5-in-1 Facial Treatment – Intense Moisture Anti-Aging Cream
Positive: No smell, fast to absorb and no residue or peeling when it dries up.
Negative: It does not give you a lush feeling, but leaves your skin moisturized.
Verdict: I would use again as a daily routine.
---
4. L'Oreal – Hydra Genius 
Positive: Smells fresh, absorbs well and leaves the face feeling moisturized.
Negative: Can feel slightly plastic-like on your face.
Verdict: Could use as a nice refreshing summer moisturizer, but would not use daily.
---
5. Goddess Green – Under The Sun
Positive: It is all plant based and pre-sunscreen hydrating
Negative: This serum/oil has an unpleasant scent and comes out extremely oily and does not sully absorb.
Verdict: The greasy feeling skin and bad smell make this serum something I would not try again. 
---
Clear winner: Eb5 – Original 5-in-1 Facial Treatment
I hope these reviews have been helpful. Please feel free to leave a comment and let me know about your experience with them!